Picture Books for Inquiry
Kath Murdoch posted a great list of
picture books for inquiry on her blog
. Some of those books are my favorites, others I need to buy. As an avid book collector, I need to expand this list. Books are meant for sharing! I spend some time with my books and chose the best ones for sparking inquiry...
(apologies to all you picture book collectors out there, this is going to hurt your wallet)
TSUNAMI! by Kimiko Kajikawa (story about sacrifice and bravery)
Art&Max by David Wiesner (fun story about what it means to be paint)
The Librarian who measured the Earth by Kathryn Lasky (what it means to be an inquirer)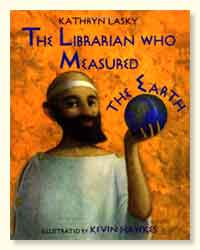 The Arrival by Shaun Tan (visual storytelling at its best)
D'Aulaires Book of Greek Myths (or Norse Myths, ancient mythology told in easy to follow kid friendly language with beautiful art)
How I Learned Geography by Avi Shulevitz (the power of imagination)
Henry Climbs a Mountain by DB Johnson (a book about civil disobedience and Thoreau)
Arrow to the Sun by Gerald McDermot (just for the art, beautiful folktale)
You are Stardust by Elin Kelsey (a book about science and the world around us, every page is poetic and beautiful, but each page is a scientific inquiry, this is MUST OWN)
My Fathers Arms are a Boat by Stein Erik Lunde (a book about grieving and loss)
Weslandia by Paul Fleischman (a book about imagination, spending time alone, and creating your own inquiries)
A River Ran Wild by Lynne Cherry (about how migrations change the environment, and so much more)
The Man Who Walked Between the Towers by Mordicai Gerstein (about the power of living your dreams)
On a Beam of Light by Jennifer Berne (about Einstein and what it means to be a scientist and curious)
And Tango Makes Three by Justin Richardson and Peter Parnell (a book about different types of families and acceptance)
Don't even get me started on books in Japanese! If you need to start somewhere, start with MOKOMOKO.